2013.04.01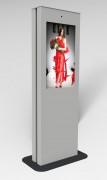 Recommended usage: digital signage, interactive map at shopping malls
Outdoor version and complete software solutions also available for the product!
2013.02.17
Antique style information kiosk
Recommended usage: Queue, ticketing kiosk, information kiosk at museums or library.
2012.10.06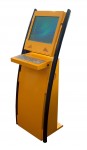 Our most popular indoor kiosk product.
19" inches LED TFT with touchscreen, optional stainless steel keyboard with trackball or touchpad.
2012.08.05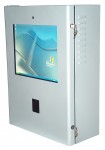 Wall-mounted information or industrial kiosk for indoor or outdoor use
Also available with IP66 protection level, with affordable price!
2012.08.01
Recommended usage:
TDM or Tourinform kiosk. Internet terminal.
Best price / value product!
2010.05.30
Most popular usage as internet terminal at schools and factories.
Our best price indoor product!